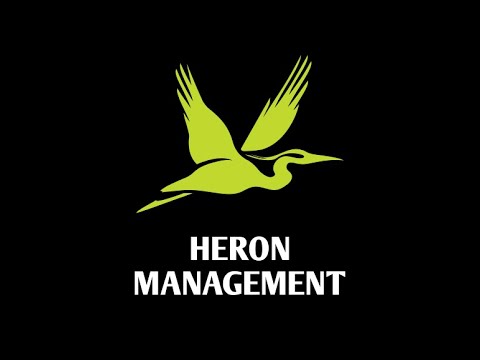 For a virtual walkthrough, click here!
We have a beautiful, large, fully renovated 3 bedroom apartment located at 215 Montreal St. Unit 2, downtown Kingston!
This split-level 3 bedroom apartment offers a great location, with a short 10 minute walk to downtown Kingston with shopping and restaurants to choose from. Bus stops located steps away with direct routes to downtown, Queen's University and other central locations. The Elm café is located a block away.
Features Include:
– 3 Bedrooms
– 1 Bathroom
– Spacious kitchen and living room area
– Split heat/AC units in each room
– Washer/Dryer in unit
– Parking available $80.00/month
This unit is $1,900.00, plus utilities
First and last required on 12 month lease
Available immediately
Please contact Heron Management for more information or to book at showing at
(613)-766-1659
1 Bathroom
1 Bedroom
1 Car Garage
1 Parking Spot
1.5 Bathrooms
1000 – 1500 Square Feet
1500 – 2000 Square Feet
2 Bathrooms
2 Bedrooms
2 car garage
2 Car Garage
2 Full 3-piece bathrooms
2 Half Bathrooms
2 large docks for swimming
2.5 Bathrooms
2000 – 2500 Square Feet
3 Bathrooms
3 Bedrooms
3.5 Bathrooms
3rd Floor loft
4 Bathrooms
4 Bedrooms
5 Bedrooms
500 – 1000 Square Feet
6 Bedrooms
7 Bedrooms
Abundant natural light
Air Conditioning
Air conditioning and gas heat
All Inclusive
Apartment
Bachelor Apt.
Back patio
Backyard
Balcony
Basement for storage
Basement storage
BBQ
Boathouse: 1 Slip
Cable
Cable TV
Cleaning after Exit
Cold Room
Condo
Crown moldings
Custom barn-style sliding doors
Deck
Den/Office Space
Dining Area
Dining Room
Downtown
Eat-in Kitchen
Electricity and Water Included
Exposed brick
Exposed limestone and heritage brick
Exposed wood beam
Fenced-in Backyard
Finished Basement
Five Bedroom
Four Bedroom
Fridge
Full 3-piece bathroom
Fully equipped kitchen
Fully Furnished
Fully Renovated
Furnished
Garage
Gas Fireplace
Hardwood and Slate floors
Hardwood floors
Heat
Heat and Water included
Heat Included
Heating
High ceilings
High Speed Internet
Hot Tub
House
Indoor Workshop
Kitchen with dishwasher
Kitchenette
Large backyard
Large Closet
Large closet space
Large eat-in kitchen
Large fireplace
Large Kitchen
Large Sun Room
Large windows
Laundry
Laundry ensuite
Laundry in Building
Laundry Room
Lawn and garden care
Listings
Mud Room
No Laundry
No parking
Office Space
On-call service for maintenance issues
One Bedroom
Parking
Parking Available
Parking for 2 vehicles
Parking for 3 vehicles
Partially Finished Basement
Reclaimed pine flooring
Renovated
Shared Backyard
Shared laundry
Shared Yard
Single Car Garage
Skylights
Slate bathroom and hall floors
Snow Removal
Spacious kitchen with dishwasher
Split unit air conditioning
Stainless Steel Appliances
Stainless steel appliances including; fridge, stove, dishwasher, range hood
Storage
Storage closet
Storage Locker
Sublet
Sun Room
Three Bedroom
Two Bedroom
Unfinished Basement
Unfinished Basement for Storage
Walk-in closet
Washer and dryer
Water Included
Wifi
Wood Burning Fireplace
215 Montreal St, Kingston ON, K7K 3G6